Ohio Valley: Aupaumut's Travels
This map shows the Ohio Valley according to Hendrick Aupaumut's vision of renewing the "path of my ancestors," demonstrating the spatial conceptualization of the Ohio Valley within a Mohican framework and highlighting Aupaumut's journey through the villages of his relations, showing the locations of Native territories (in caps) in the Ohio Valley and adjacent to Aupaumut's village of New Stockbridge. Also showing the side routes taken by his counselors and the locations of places mentioned in Chapter 3.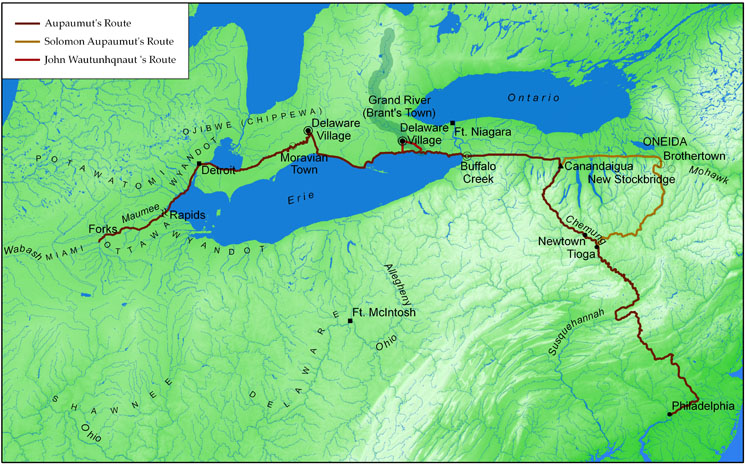 Some areas of the map above can be clicked to navigate to other maps.
Click here for enlarged image.